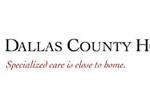 As people are preparing to celebrate Latino culture this weekend in Perry, there will also be a COVID-19 vaccination clinic. 
Public Relations Specialist with Dallas County Hospital Tom Harmsen says they are collaborating with Hispanics United for Perry to host a mobile COVID-19 vaccine clinic from 11 a.m. to 2 p.m. this Saturday during the Latino Festival. 
"We are excited to connect with the community and offer both Pfizer as well as Moderna vaccines. Pfizer is now approved for children 12 years and up and we will have a provider on-site as well. We are really looking forward to making ourselves convenient and accessible to the Latino population and the Perry population in general."
Harmsen tells Raccoon Valley Radio Perry is currently at 54-percent vaccinated according to the Iowa Department of Public Health. Harmsen says the vaccines given out this weekend will require another appointment for the second dose. Harmsen says this outreach is important. 
"We are excited to offer the convenience of being an extension of the event and making it feel a little bit less as though you're actually visiting a formal clinic. We can simply make this a part of people's standard day."
For a follow up appointment for the second dose of COVID-19 vaccine people will be able to schedule them at the Perry clinic.